At Elle, we don't just provide services to refresh you, we want you to carry the experience with you so you can enjoy your look at home. We carry a variety of professional products from hair care to skin care at very reasonable prices. Here are two major skin care lines that we provide for you to choose from. Come to our store to check them out, if you are not sure which one is right for you, no problem, we will help you on that. To order any of our products, simply contact us by phone or come by our store location, here's our contact information:
Tel: (312)225-0988
Address: 2113B S. China Place, Chicago IL 60616
Rejuvi:

Rejuvi Laboratory focuses on skin rejuvenation and makes use of advanced biochemistry, dermatological research, natural herbology and modern cosmetic chemistry to produce a unique range of modern skin, body and hair rejuvenation products.
GM Collin: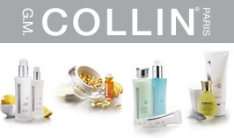 G.M. Collin is dedicated to offering women and men of all ages an exclusive range of products, from superior performance clinical treatments to the highest standard.